Residential & Commercial CCTV Installations
Whether you need a Residential CCTV system or commercial CCTV system, Cabletec Services are the Professionals you can trust for CCTV Security Installers Perth.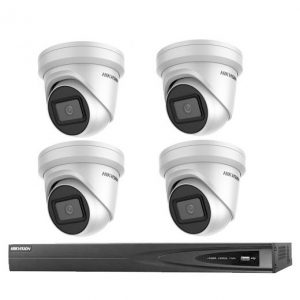 HIKVISION IP Camera Systems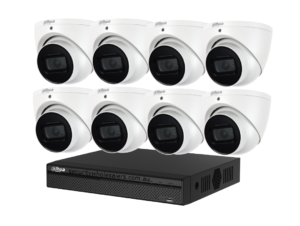 Fully Supplied & Installed Systems Alarms Perth
A security camera system provides additional safety to your home and enables 24/7 protection of your property. Whether you require a wired or wireless system, We offer a range of Security Cameras Perth options tailored to your specific needs.
All of our CCTV systems utilise state of the art technology and come with a full installation setup demonstration. These security CCTV systems are installed by WAPOL (Western Australian Police) certified technicians.
We specialise in Dahua & Hikvision CCTV systems all these installations can be configured to your mobile device.  These come with full training and 3 years parts warranty and 12 months labour warranty.
CCTV Frequently Asked Questions
If you're unsure which camera package is right for you, contact Cabletec Services directly for a free no obligation chat and we'll quote the right package for you.
At installation, we'll setup your smart phone device to connect to your cameras from anywhere in the world.
Yes! All our CCTV packages include a 3 year warranty on all parts.
We strive to provide the best service in Perth for Electrical, Security Alarms & CCTV Installations and Service. Find out what our clients have to say about our CCTV & Alarm System installations in Perth.
Dave Sheldon
a year ago
Had every room in my home done with down lights and all the old lights ripped out in a day by John from cabletec and couldn't be more happier with how polite he was and how professional he did the job with minimal fuss and no mess left behind absolute 5 star 👍🏻

Kath Walton
a year ago
We have used John at Cabletec for a number of our projects, most recently installing our home security system. He always provides a reliable, efficient service offering invaluable advise along the way. I have recommended Cabletec to a number of my contacts, family and friends who have all been as equally impressed.

Bruce Dickie
a year ago
I have used cabletec a few times now and find them to be very friendly, reliable, professional and you get great job done for a fair price. I have highly recommended them to my friends and I will definitely be using them again the next time I need work done.
Westaus Electrical Services
a year ago
Security installation experts! Always a friendly, polite, professional, service. Thanks John

Patricia Cren
a year ago
Cabletec services is efficient and reliable. I have used the company a few time and the job is done in no time. I will surely use their services again. Patricia

Jamie Hartas
a year ago
I have used Cabletec services for a number of years now and they always do a great job are prompt, reliable charge a fair price and always clean up after them.

Den Dewson
a year ago
Robert Kay
Operations Director, Westcom Group
I have engaged Cabletec Services for many years now and have always found John and his team to provide a very professional service. We often have to work to very tight timeframes with our customers and Cabletec have always been able to meet our requirements. I have no hesitation in recommending Cabletec Services and will continue to use them in the future
Sue Jones
Licensee/Property Manager, Exclusive Property Management
When I set up my own Property Management company, I was looking for an electrical contractor to service my properties. Cabletec has been my sole electrical contractor for 3 years and he is excellent! Reliable, trustworthy, hardworking and always meticulous with his work. When he does a job he is always neat and professional and cleans up when he has finished.
Neil Oliver
Facilities Manager, Community Health Services
We have been using Cabletec Services for the last 3 years and are happy to recommend their services. They have recently completed a new Audio visual fit out which required audio visual equipment installed to three separate rooms and there were some complications by the builder but this did not phase their workmanship and completed on time