Electrical, Alarm & CCTV Installers Perth
Cabletec services are a leading electrician in Perth, security CCTV Packages Perth & security Alarm Installer Perth contractor delivering technical solutions through knowledge & Innovation. We have over 20 years experience in the electrical & security industry, and we provide our services to government health department, corporate & telecommunications sectors as well as serving residential and small businesses. 
We possess the knowledge and expertise required to comfortably handle both large and small-scale projects across Western Australia.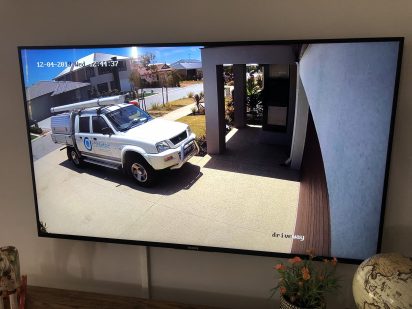 Is your home or office a target for theives or vandals?
Average number of home break-ins every day in Perth
Average number of commercial property break-ins every month in Perth
Number of property damage reports to WA Police in the Perth in the last year
More than half of ex-burglars admit they wouldn't attempt a break-in if the property had CCTV. Don't become a statistic, get a free quote from Cabletec today
CCTV Cameras you can view anytime, from anywhere
CCTV Installers Perth. Fully Installed from $1,899
Why choose Cabletec Services
Cabletec Services are leading Electricians, Alarm & CCTV Installers Perth, having served the community for over 15 years. Our customers consistently rate us for our professional service – read our testimonials here.
Nobody knows CCTV or Alarms in Perth like Cabletec Services. We'll discuss your requirements and find the perfect solution for your property and budget, yet ensuring quality is never compromised.
Furthermore, our service never ends at installation. Our after sales team will ensure you receive as much training as you need to be confident in using your new CCTV or Alarm system, and you can call us 24/7 for those unlikely situations. 
A selection of our recent CCTV Installations in Perth
We strive to provide the best service in Perth for Electrical, Security Alarms & CCTV Installations and Service. Find out what our clients have to say about our CCTV & Alarm System installations in Perth.
Dave Sheldon
a year ago
Had every room in my home done with down lights and all the old lights ripped out in a day by John from cabletec and couldn't be more happier with how polite he was and how professional he did the job with minimal fuss and no mess left behind absolute 5 star 👍🏻

Kath Walton
a year ago
We have used John at Cabletec for a number of our projects, most recently installing our home security system. He always provides a reliable, efficient service offering invaluable advise along the way. I have recommended Cabletec to a number of my contacts, family and friends who have all been as equally impressed.

Bruce Dickie
a year ago
I have used cabletec a few times now and find them to be very friendly, reliable, professional and you get great job done for a fair price. I have highly recommended them to my friends and I will definitely be using them again the next time I need work done.
Westaus Electrical Services
a year ago
Security installation experts! Always a friendly, polite, professional, service. Thanks John

Patricia Cren
a year ago
Cabletec services is efficient and reliable. I have used the company a few time and the job is done in no time. I will surely use their services again. Patricia

Jamie Hartas
a year ago
I have used Cabletec services for a number of years now and they always do a great job are prompt, reliable charge a fair price and always clean up after them.

Den Dewson
a year ago
Robert Kay
Operations Director, Westcom Group
I have engaged Cabletec Services for many years now and have always found John and his team to provide a very professional service. We often have to work to very tight timeframes with our customers and Cabletec have always been able to meet our requirements. I have no hesitation in recommending Cabletec Services and will continue to use them in the future
Sue Jones
Licensee/Property Manager, Exclusive Property Management
When I set up my own Property Management company, I was looking for an electrical contractor to service my properties. Cabletec has been my sole electrical contractor for 3 years and he is excellent! Reliable, trustworthy, hardworking and always meticulous with his work. When he does a job he is always neat and professional and cleans up when he has finished.
Neil Oliver
Facilities Manager, Community Health Services
We have been using Cabletec Services for the last 3 years and are happy to recommend their services. They have recently completed a new Audio visual fit out which required audio visual equipment installed to three separate rooms and there were some complications by the builder but this did not phase their workmanship and completed on time
Choose Cabletec Services to secure your property:
Request a call back or a free quote. We'll be in touch within 1 business day.